After three trips to Philmont covering camps from Abreau to Zastrow, Nate and I have seen quite a lot of the ranch. So without further adieu I am posting my top 10 Philmont places to see.
Number 10 – Visto Grande
One of my all-time favorite trail camps. Sure it's dusty and the only water source comes from a pipe, but the view really is grand. One of Philmont's most aptly named camps.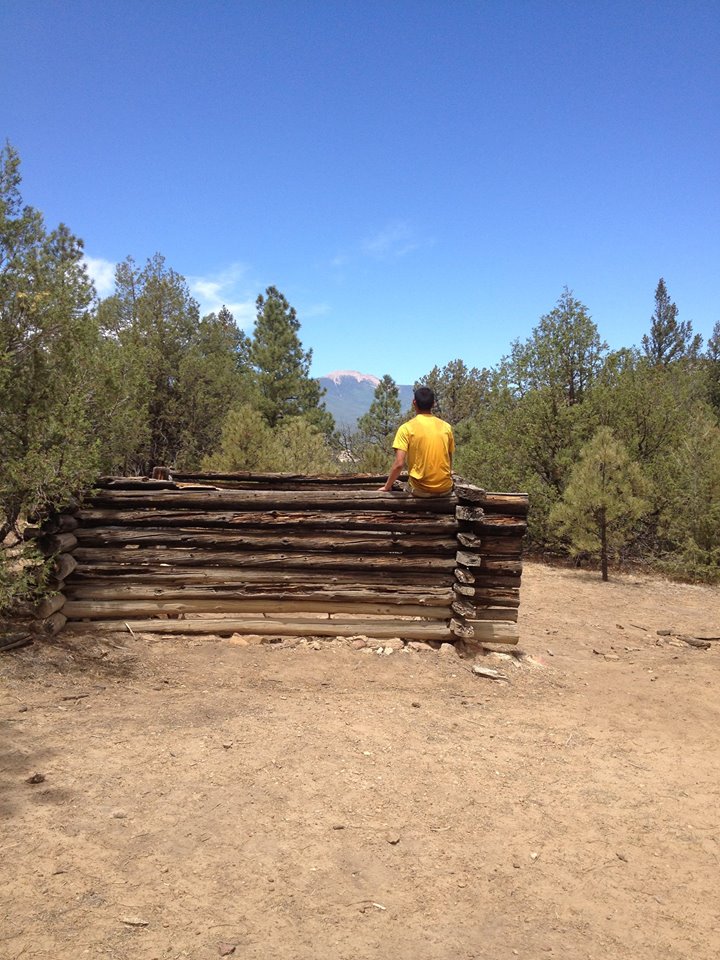 Number 9 – Mt. Phillips
The hike up is tough, especially under a full pack. Summit views are to die for. We were lucky enough to be on top for a beautiful sunset then suddenly found ourselves standing above a thunderstorm. Beautiful place to see the southern part of the ranch.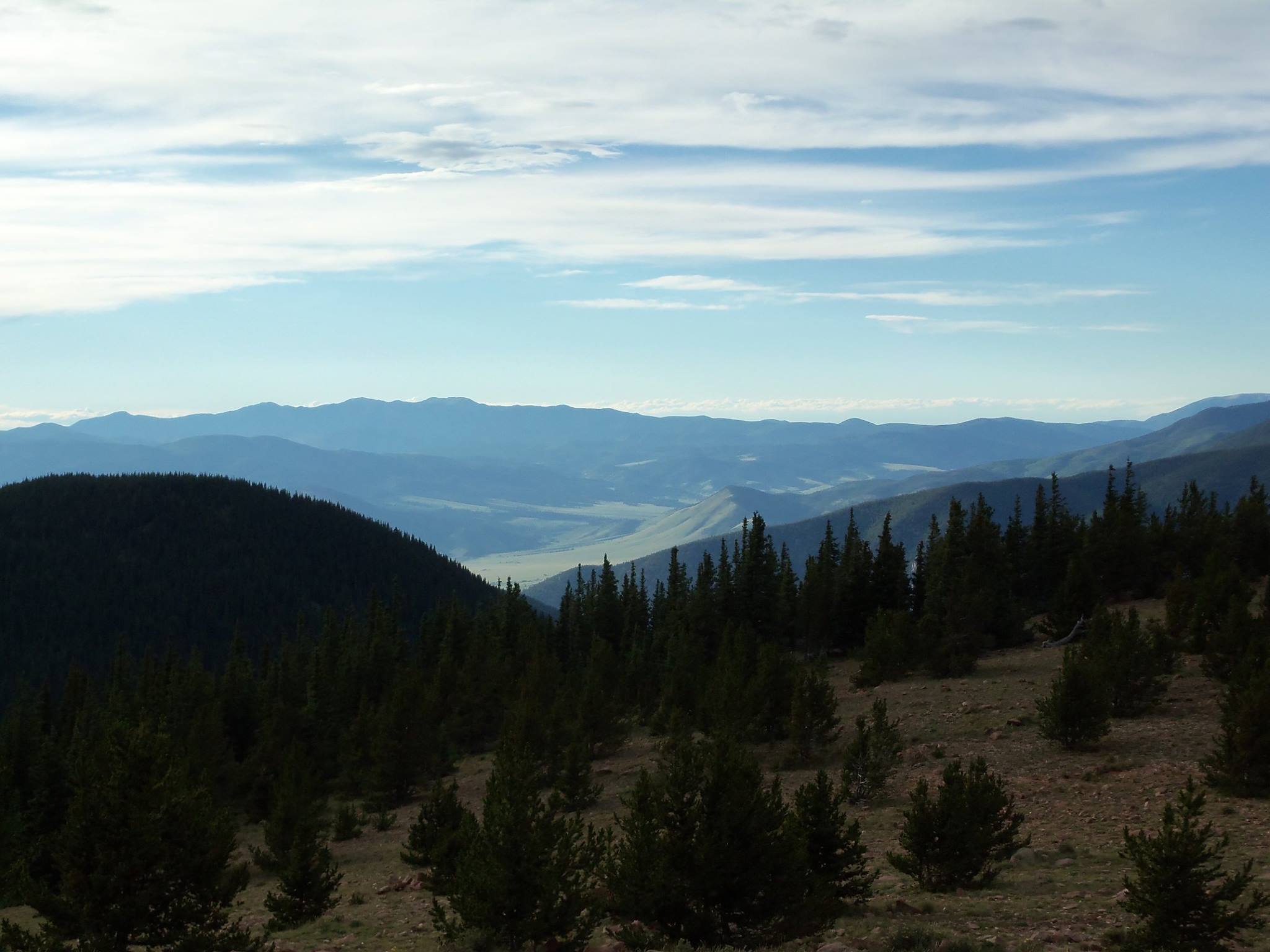 Number 8 – Porch at Head of Dean
So you've been hiking all day down the mountain from Baldy Town. You're tired...you're beyond tired. What awaits you at the end of the day? A soft, comfortable porch swing, a cup of cowboy coffee, and this view. Wow.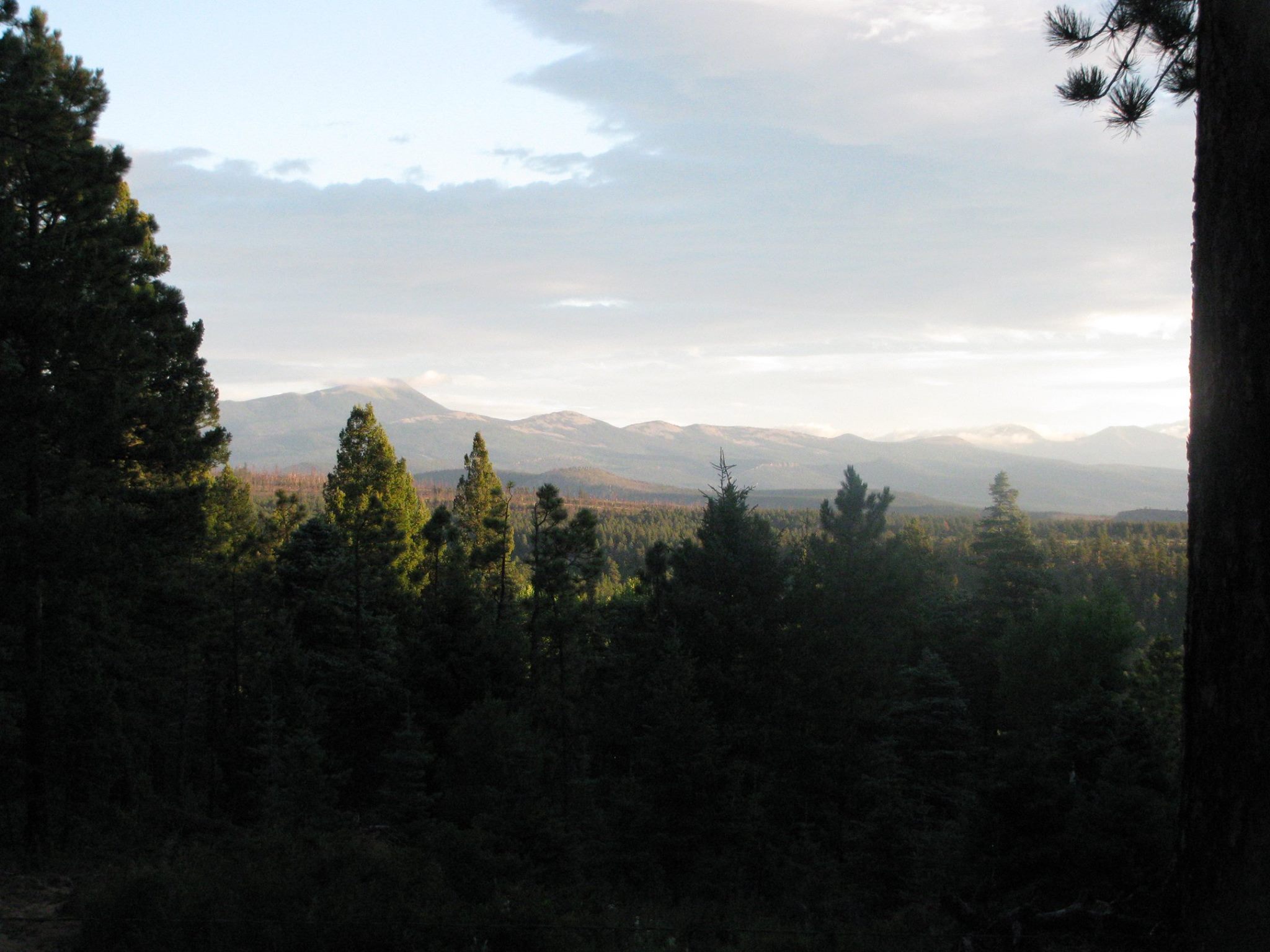 Number 7 – Sunrise Over Sawmill Canyon
Hey, as long as you've been getting up at 4:15 each morning, why not get up at 3:45 and head over to the Sawmill porch to watch one of the most awesomely spectacular sunrises you will ever see in your entire life.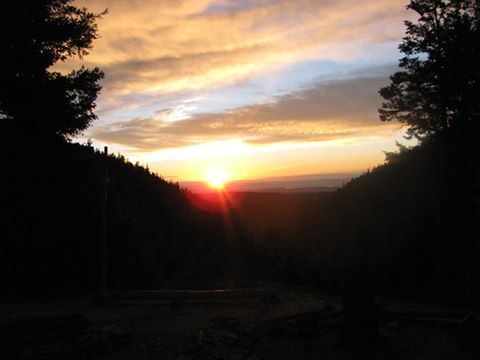 Number 6 – Tooth of Time/Tooth Ridge Hike to Base Camp
Struggled with this one. It's kinda like going to Disneyland. You gotta check it off the list even though there are better places to go. Regardless, the hike up is pretty, the views from the top are beautiful, and the hike down the ridge into base camp after 10 days on the trail is REALLY cool.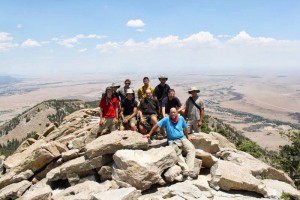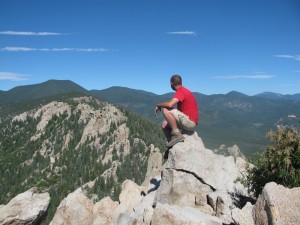 Number 5 – Valle Vidal (Greenwood Canyon, Ring Place, Whiteman Vega)
Just enjoy...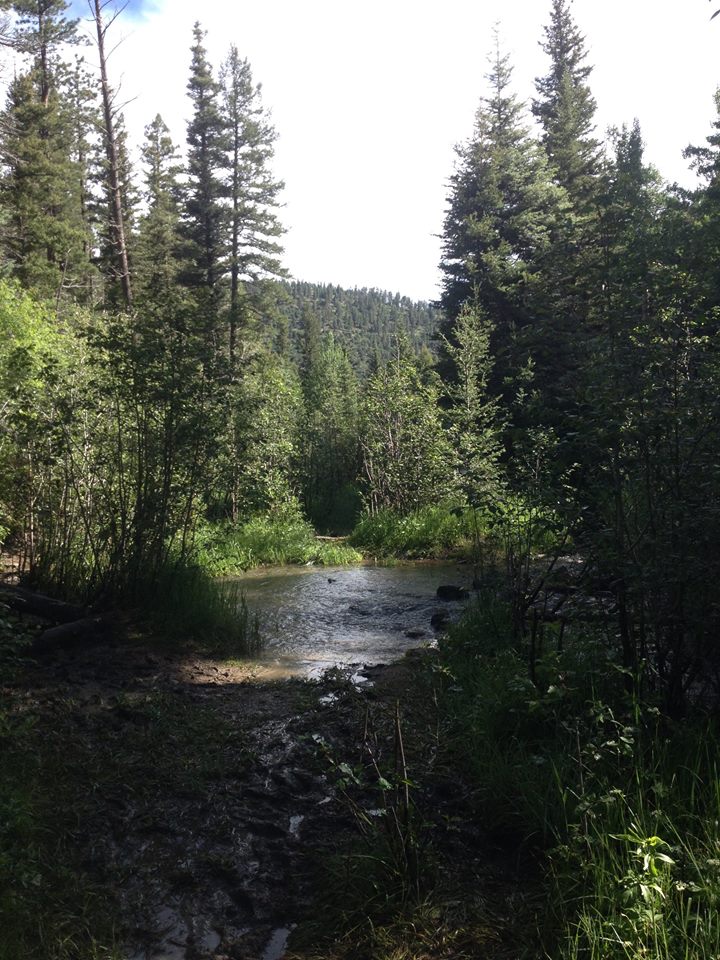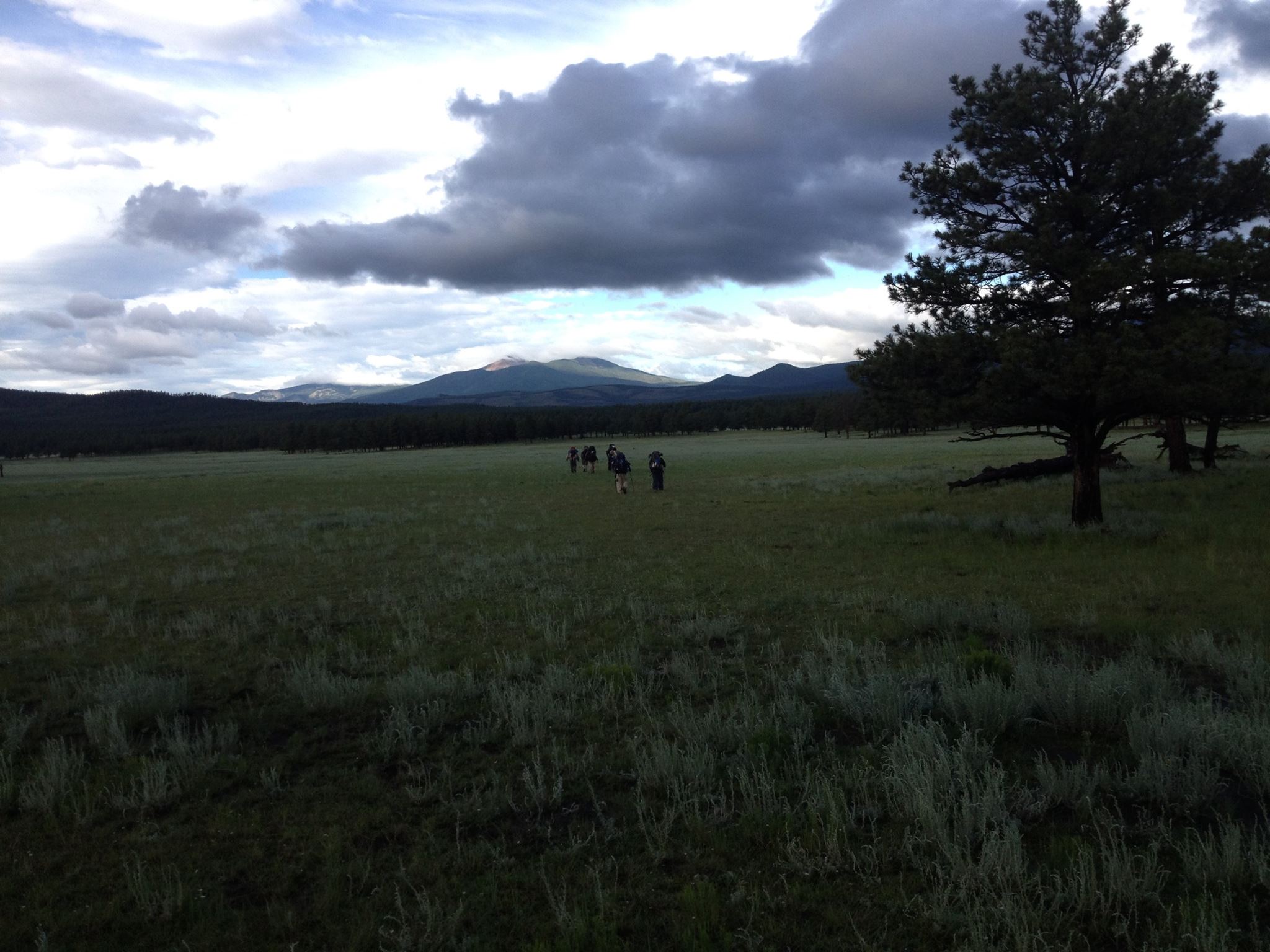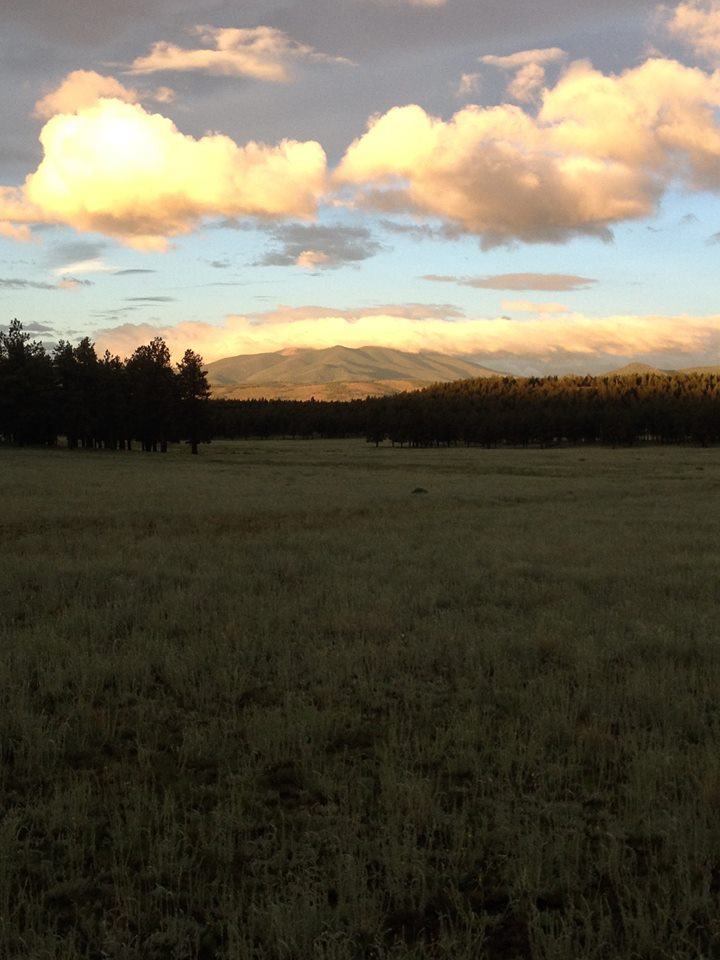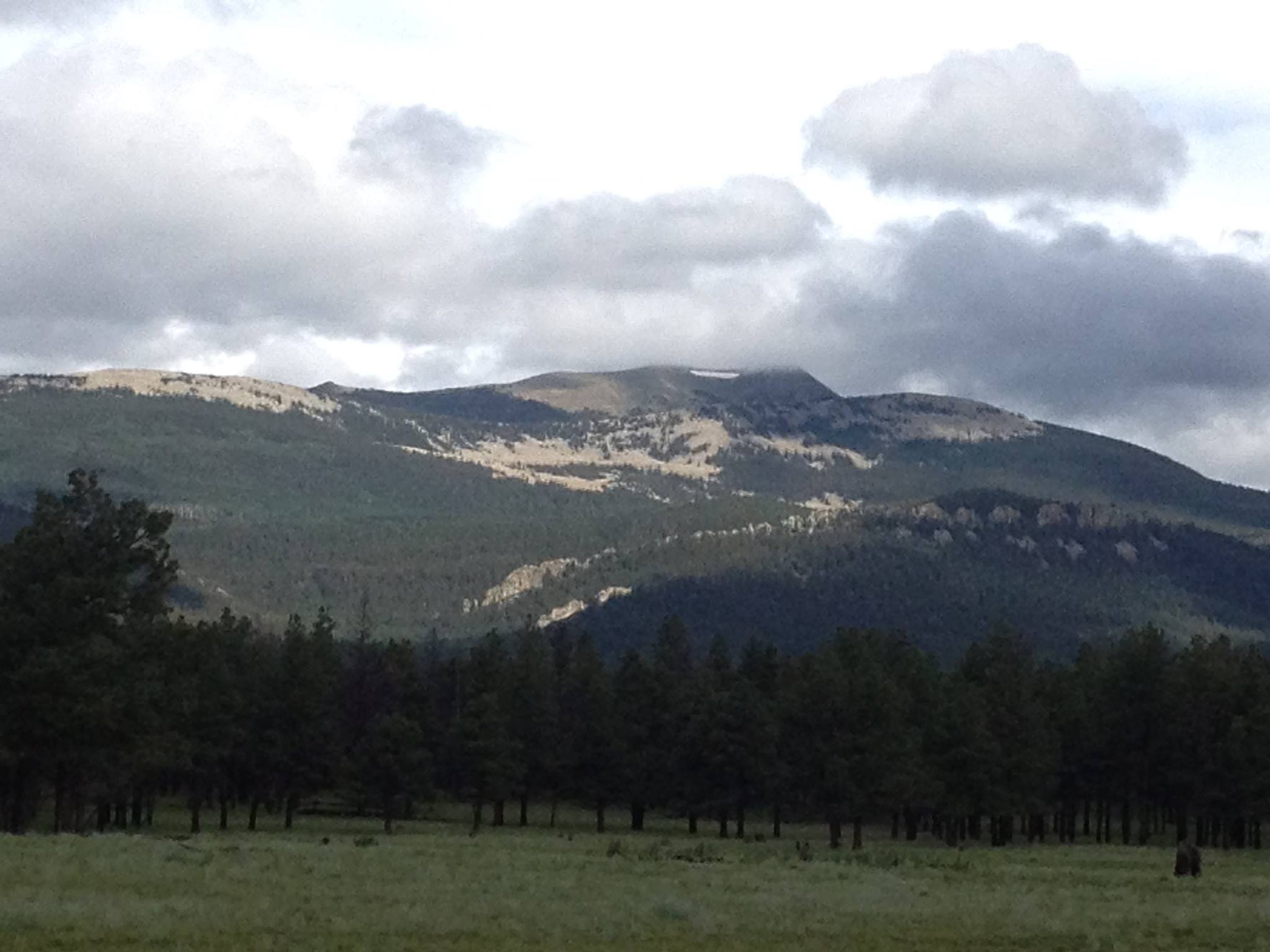 Number 4 – Window Rock.
Something spiritual here. We spent over an hour just sitting and looking. I'll always remember this experience.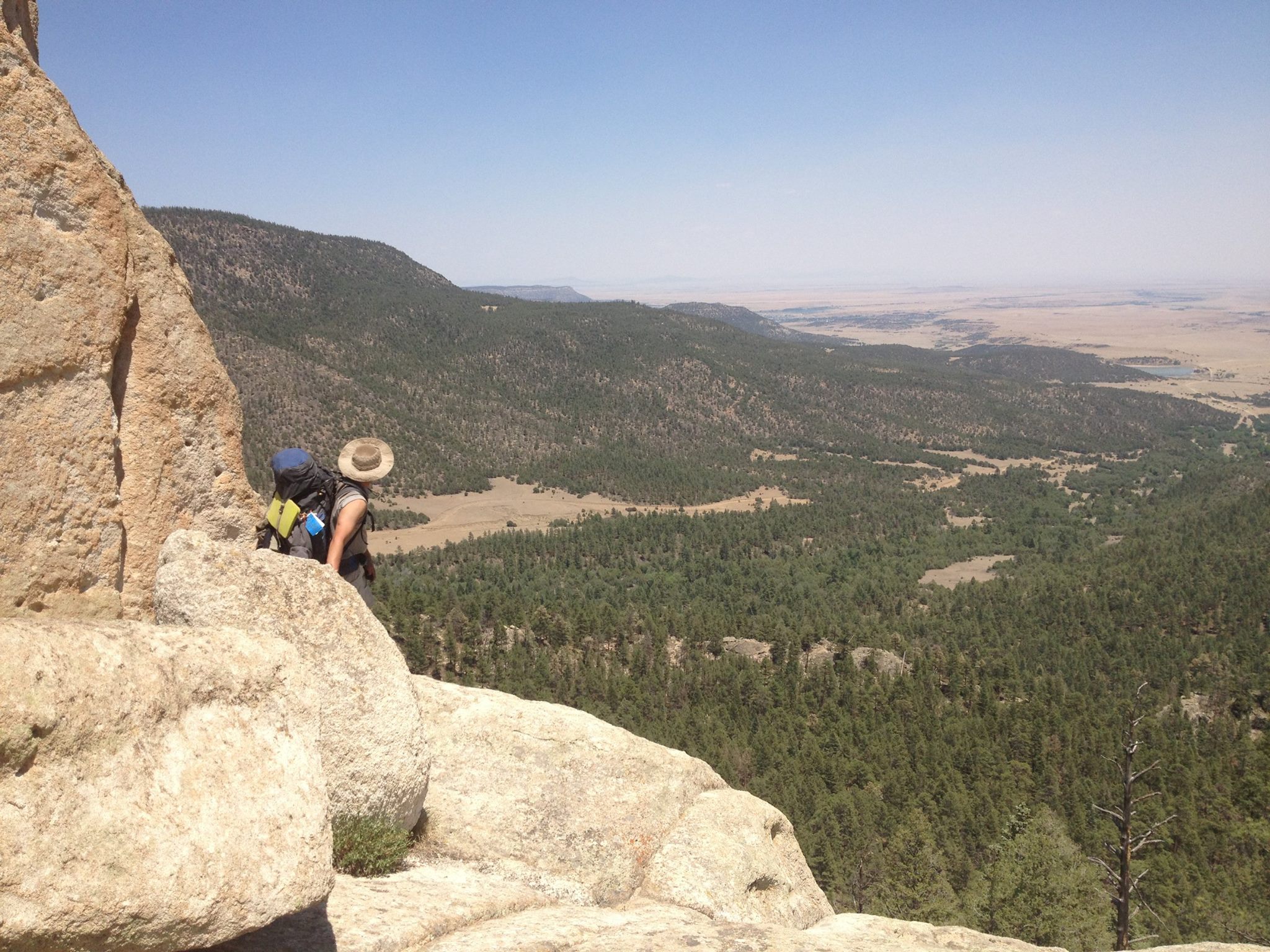 Number 3 – Baldy Mountain, 12,441′
If the Tooth is like Disneyland, then Baldy is Disney World in spades. Summitting from the backside is significantly easier than from the front (although the prior day's hike under full pack up to Copper Park, the backside trailhead, may kill you before you get started). After three summits it's become obvious to me that the last 800' or so becomes "every man for himself!" But once on top you can see for miles and miles. And miles. And though it's crowded at the top (just like Disney World), and you taste your first cell signal in days, it sure is a helluva lotta fun being up there.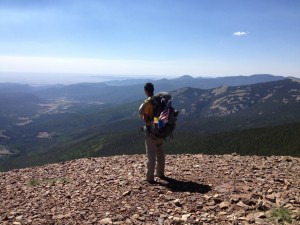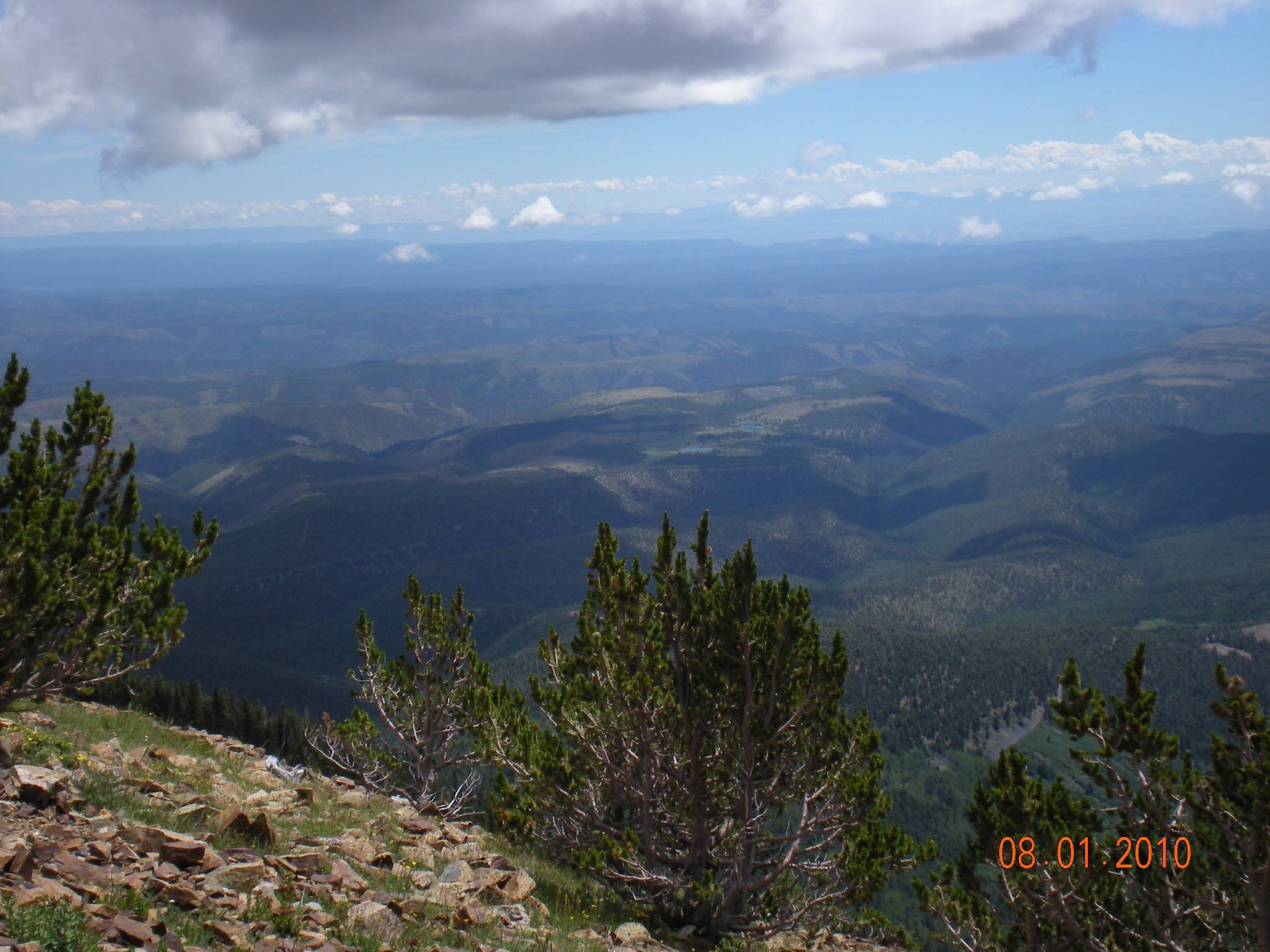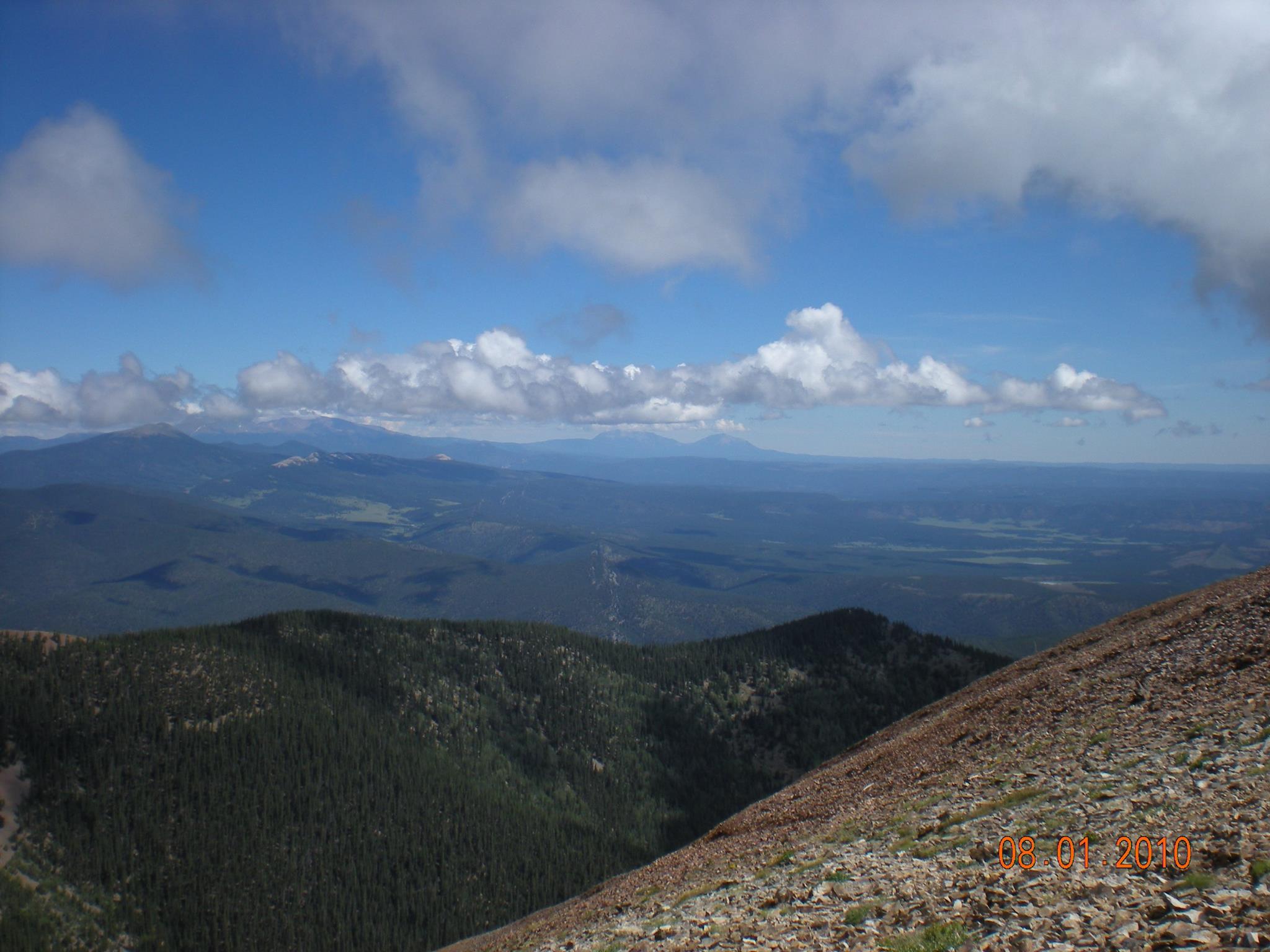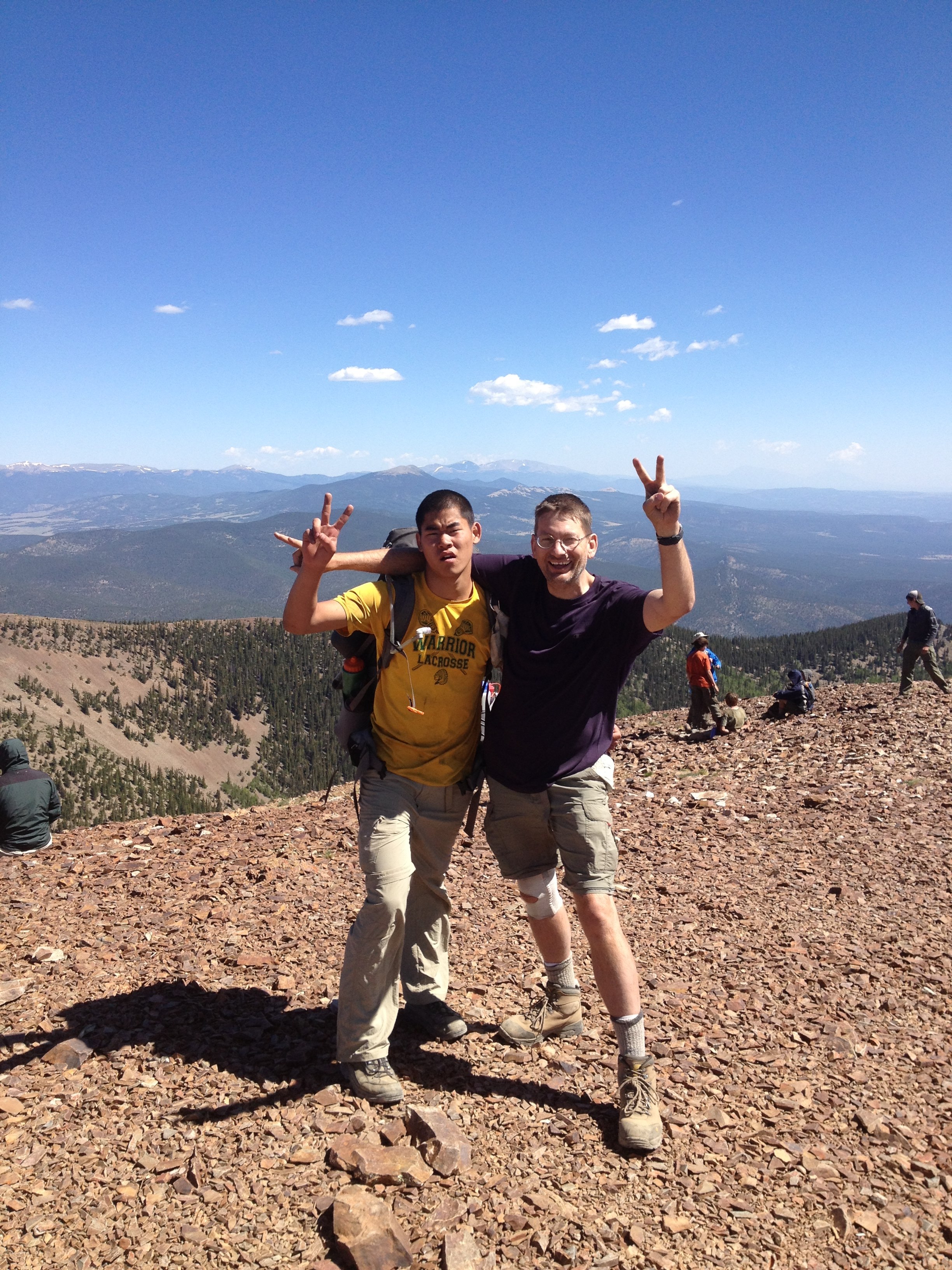 Number 2. Baldy Meadow/Sound of Music Meadow
After the hubbub that is Baldy, the meadow is a quiet, beautiful place to sit and contemplate God's majesty. It's just off the main trail and if you don't know it's there you'll pass right by it. Makes it nicer for the rest of us.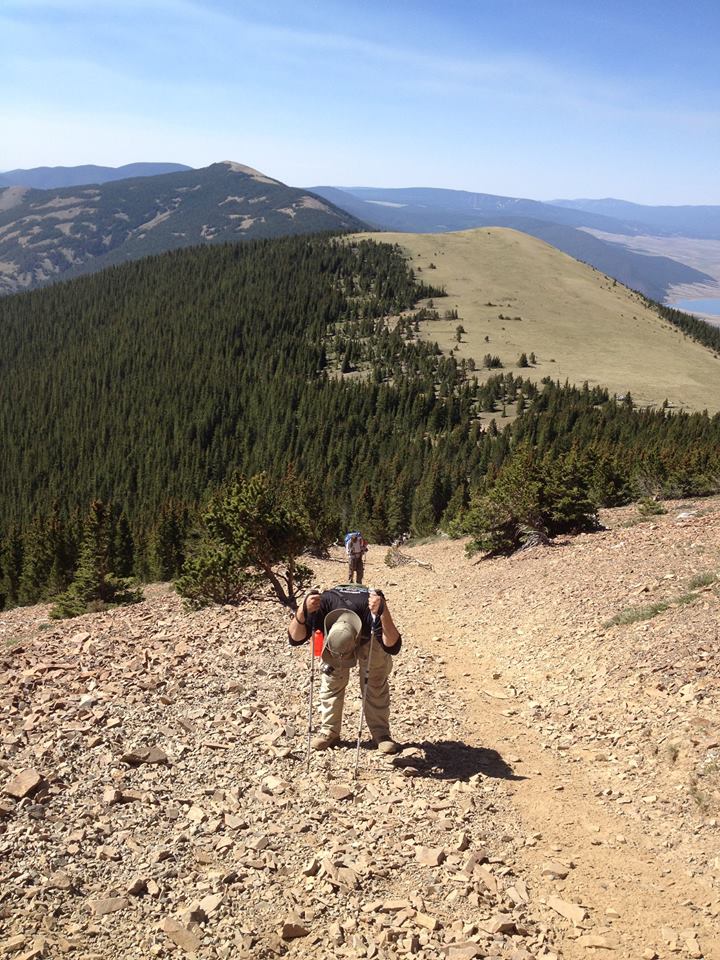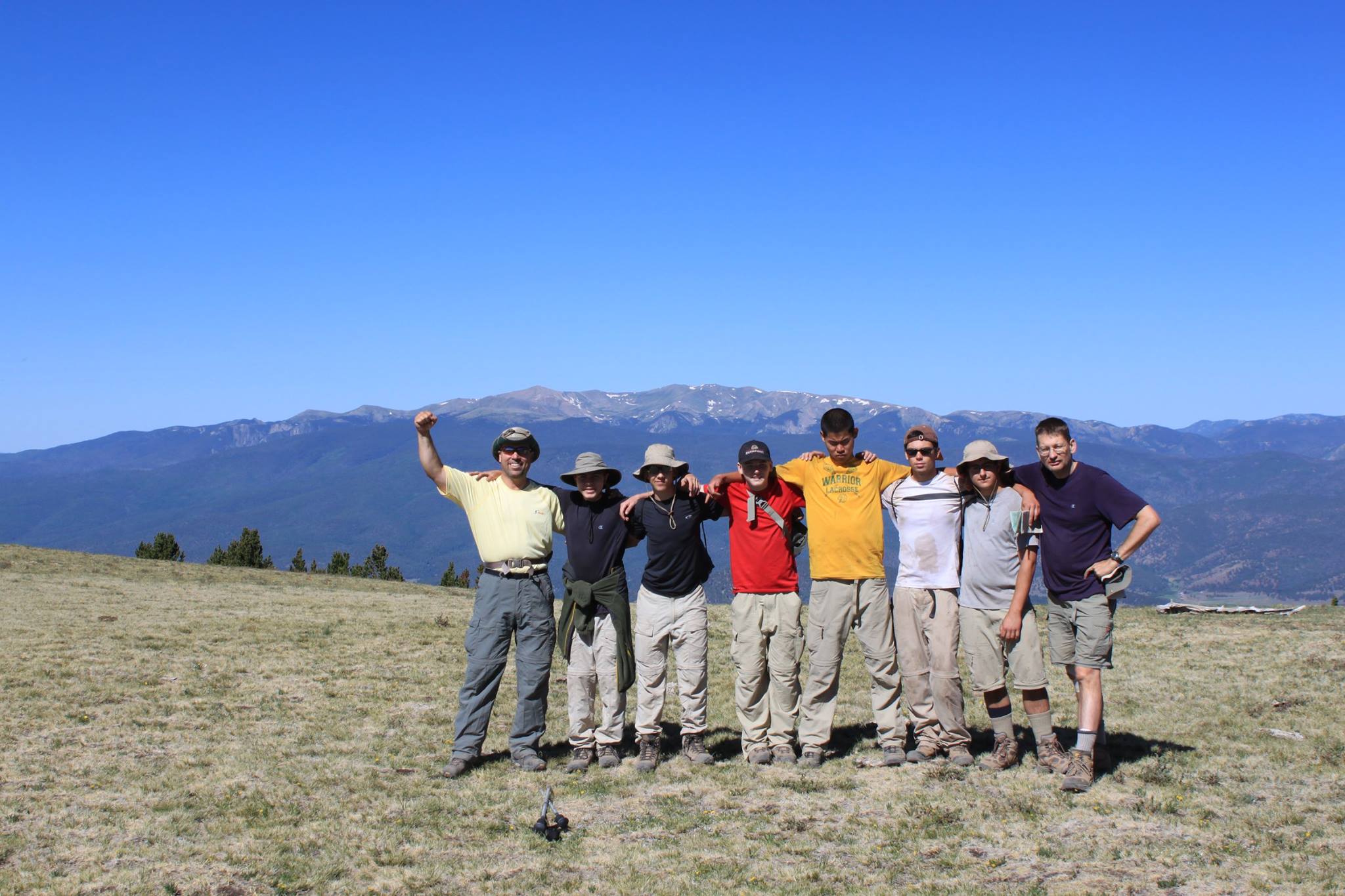 Number 1 – Wilson Mesa
No matter how hard I try to convince myself otherwise, this is hands down my favorite place at Philmont. Thanks go out to 703-T1 crew leader Joe K. who graciously humored my constant begging for one last trip up the mesa. Sitting in silence for those 30 minutes listening to all those unspoiled sounds was the rejuvenation I needed after 90 miles. Hopefully everyone in the crew thought the view was worth the hike.